What is AVVO?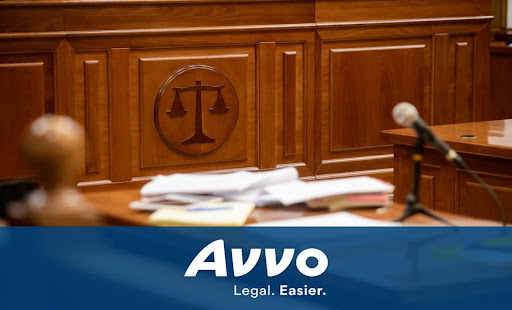 AVVO is an online service that provides legal information and attorney referrals. The information is designed to help people make informed decisions when searching for an attorney. AVVO has profiles and ratings for over 97% of all attorneys in the U.S. The attorney profile includes information on the attorney, client reviews, peer reviews from other attorneys, and disciplinary action if any has occurred.
So what is an AVVO rating and what does it mean?
An AVVO rating is a 1 to 10 score used to rate attorneys. The rating is based on an attorney's AVVO profile. The profile is based on background information that AVVO collects from publicly available sources combined with information provided directly by the attorney. Sources of public information include state bar associations, regulatory agencies, court records and other information on the internet. Each attorney has a profile area for information on their background, including education, membership in legal/business associations, awards/recognition, and peer endorsements.
How is the AVVO rating calculated?
First, it is calculated based on a mathematical model (a proprietary algorithm). Every attorney is evaluated on the same information and the model used is identical for each attorney.
Second, every attorney is treated equally. There is no discussion/debate if an attorney does not like their rating. Further, if an attorney advertises their services on AVVO it does not help their rating.
The mathematical model used to calculate the AVVO rating was developed from input from hundreds of attorneys and thousands of consumers. It is based on the things that are important to people when choosing an attorney. The model focuses on the attorney's profile information, including experience, professional achievements, and other industry recognition. It also highlights disciplinary actions if any have been taken.
The mathematical model incorporates all of the information on an attorney and calculates a rating, from 1 to 10:
9.0 – 10.0 Superb
8.0 – 8.9 Excellent
7.0 – 7.9 Very Good
6.0 – 6.9 Good
5.0 – 5.9 Average
4.0 – 4.9 Concern
3.0 – 3.9 Caution
2.0 – 2.9 Strong Caution
1.0 – 1.9 Extreme Caution
An attorney that has recently graduated and passed the bar will usually have a lower rating than someone who has been in practice for ten years, twenty years or more. This rating will improve over time with the practice of law. However, longevity does not guarantee a higher rating.
The AVVO rating is one of many sources of information on an attorney
An attorney's AVVO rating should be used as one input in determining the attorney who is right for you. In addition to the attorney rating, AVVO includes client reviews and peer reviews from other attorneys. Google client reviews are also an excellent source of information. A law firm's website will tell you about the firm's practice and the areas of law that the firm handles. Be sure to go to the section of the website on attorneys and review the profiles. Conduct general searches on the internet…there is a lot of information available. Ask your neighbors, friends, associates at work, or other acquaintances if they have an attorney that they would recommend. All of this will help you to determine the attorney that looks like the right one for you. Then set up a consultation with the attorney on your legal matter. The consultation will go a long way in answering your question "is this the right attorney for me?"