15 TIPS FOR EFFECTIVE TESTIFYING IN COURT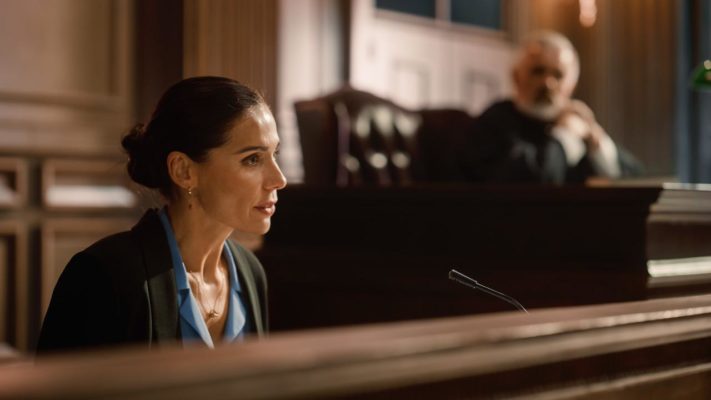 The idea of testifying in court can make even the most confident person nervous and anxious. For many people there is the fear of the unknown, the thought of being cross-examined by aggressive lawyers, the concerns about forgetting something or saying the wrong thing, of looking foolish or out of place.The way to deal with these fears is to be prepared. Like anything in life, if you are prepared you will be confident and capable. The following list of 15 tips for testifying will help prepare you to be your very best when your day in court arrives.
1.REFRESH YOUR MEMORY
Go over all the facts in your mind before the court date. Try to recall as clearly as possible what happened and the timing of the events. This will enable you to remember the facts more clearly when you are being questioned.
2.DRESS APPROPRIATELY
Dress conservatively and be well groomed. As a reference, you should think in terms of a job interview. You want the judge or jury to focus on what you are saying and not be distracted by your appearance. Dressing appropriately will also help your confidence.
3.BEING SWORN IN
This is the time to make a good first impression. When you are taking the oath stand up straight, look directly at the person administering the oath, and say "I do" clearly and confidently in a voice that everyone can hear.
4.TALK SLOWLY, CLEARLY, AND LOUD ENOUGH
Talk slowly, clearly, and loud enough so that everyone in the room can hear you. Take your time before answering so that you can give some thought to your response. Don't try to memorize answers to questions. Talk naturally and be yourself.
5.STICK TO THE FACTS
Testify to what you know. Tell the court what you saw and heard, not what you think or what someone else thinks or said. When questioned, if you do not know the answer or cannot remember something, say so.
6.BE TRUTHFUL
You take an oath to "tell the truth", and that is what you need to do. Answer each question based on what you know and what you can remember. If you don't know, say so.
7.LISTEN CAREFULLY TO THE QUESTION
Listen and wait until the entire question is asked before responding. Concentrate on understanding the complete question rather than formulating your response as the question is being asked.
8.DON'T GUESS AT WHAT A QUESTION MEANS
Never answer a question unless you are clear about what is being asked. If you don't understand a question, ask for it to be explained. If you still don't understand, say so and don't attempt to answer it.
9.DON'T EXAGGERATE OR VOLUNTEER INFORMATION
When responding to a question, stick to the facts and respond based on things you have observed or have personal knowledge about. Answer the questions asked and don't over-explain or provide additional information that is not necessary.
10.CORRECT ANY MISTAKES
If you do not answer a question correctly, make corrections immediately. If you were not clear with an answer, clarify your response immediately. You can also ask to correct something you said earlier after having thought about it. Further, be consistent with other testimony that you may have given.
11.DON'T ANSWER IN ABSOLUTES
Statements such as "that is everything that happened" or "that is the complete conversation" can be a problem. You don't leave yourself the opportunity to add information later if you recall additional things. Instead, say "that is all I remember happening" and "that is all I recall of the conversation".
12.STOP TALKING WHEN THERE IS AN OBJECTION
Immediately stop talking if you hear the word "objection." The judge will tell you when you can continue to answer the question or go to a different question.
13.STAY CALM AND COURTEOUS
You will likely be nervous. Breathe slowly and keep your emotions in check. Don't take things personally and get defensive and never show impatience, sarcasm, anger, or lose your temper.
14.BE CONFIDENT
Confidently give direct and concise answers whenever possible. If you don't know, say so. Avoid any qualifiers such as I think, I believe, it appeared to me, my thought is.
15.DON'T DISCUSS YOUR TESTIMONY
Don't talk to anyone other than your lawyer about your testimony. This applies until the case is officially over.
At Dozier Law, P.C. we are committed to providing legal support that delivers the best possible results for our clients. Our focus is on the following areas of the law…family law, bankruptcy, personal injury, criminal defense, wills/trusts/estates, and civil litigation.
For additional information, go to the our Dozier Law P.C. home page.